Om det var 2007
Music production
Music for Jon Ely Xiuming's video work Om det var 2007.
Featured at SAQMI (Swedish Archive for Queer Moving Images) and Arkivet för rosa brus.
Part of a 5-track collaboration (all songs by request).
︎Arkivet för rosa brus

︎SAQMI

Video, text and vocals: Jon Ely Xiuming as Suedi Alien
Music production and arrangements: Erik Annerborn as [plant emoji]
Love is letting go.

There is a hole in your heart where the light shines through.

Originally screened as part of the Abyss exhibition at Weld, Stockholm, August 29-31 2018. Filmed at the Royal Institute of Art in April 2018.

Concept, creative direction, sound and CGI: Erik Annerborn
DOP and CGI: Erik Sandberg
Assistant DOP: Salad Hilowle
Performers: Binyam Haile, Jessy-Lin Santana and Andrea Svensson
Assistant: Arash Arfazadeh
Love Means Taking Action
Short film
2017
Work produced during the Banff residency "Year 2067" (CA), where artists and researchers gathered to envision a future beyond utopia and dystopia.

LMTA describes a new kind of clothing that exists over spiritual, physical and digital dimensions.
Costume design, script, cinematography, CGI and music: Erik Annerborn
Choreography and dance: Eden Solomon
Thank you: Sara Cwynar and Elise Rasmussen
/////
Performance and installation
2013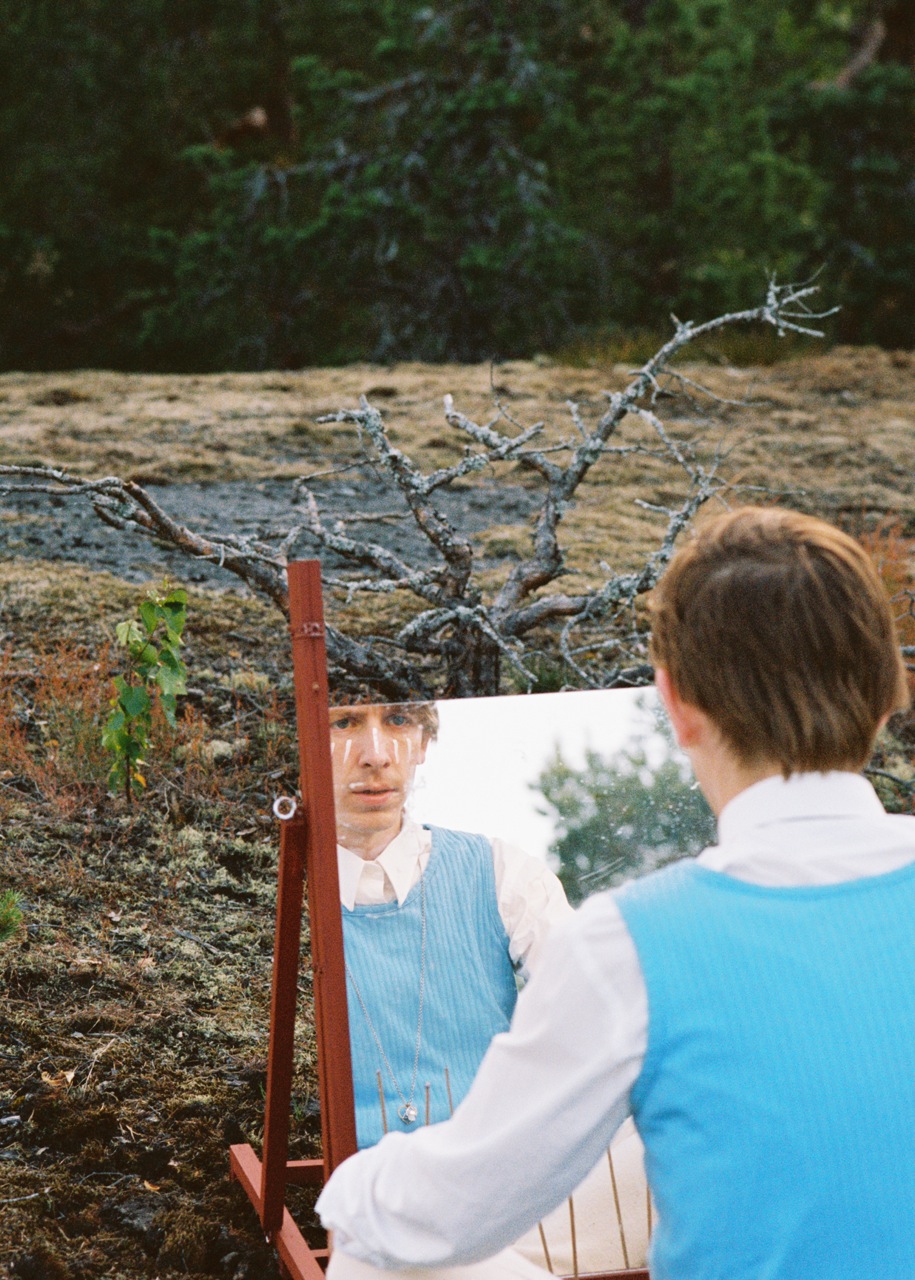 Searching for sustainability beyond design can sound like a big task, but our challenges ahead are even greater. Part of an ongoing pursuit of supernatural sustainability, this ritual taking place in Vårberg in 2013 made five (/////) garments being transformed, from discarded thrifts, to the most precious art objects.

Exhibited at Galleri Lars Palm in Sandviken same year.

Concept, creative direction, performance and installation: Erik Annerborn
Photography: Märta Thisner

Thank you: Galleri Lars Palm